Hello All,
So if you don't know by now head over to our youtube channel and have a peek at the £25 challenge we are running. Callum is pretty much done, the bastard picked necrons and now has a pretty solid force. Me? I chose dark eldar. Yep thats right, an army that is very hard to play, very hard to form low point lists and very vehicle/speed dependent. Sounds cheap to me! So what have I picked up? I managed to get hold of 19 unbuilt warriors for £10.50. Not bad not bad, but not great but it should give me a bit more flexibility with conversions, making Archons etc. I am hoping now to pick up a raider (or two if i get lucky) and form a list from there, idea being as follows:
HQ
An Archon with deepstrike wizardry and fancy weapons. Hopefully this should make up for the lack of mobility I will have when I fail to get more raiders.
Elites
Trueborn with blasters? Might be good against necrons but who knows. Fills up some points too, bonus.
Troops
Some kabalite warriors with maybe more blasters, I think I will leave splinter cannons alone unless they are mounted in a raider.
Maybe convert the warriors in some wyches? The older models come with a fair few cc weapons and I am sure I could rustle something up. Not sure how effective these would be against undead robots in close combat. The Hekatrix with a power weapon could be sneaky.
And that comes to exactly 500pts, marvelous.
So its either that or get more kabalites and go for horde dark eldar... which I am sure works very well.
The older models which I picked up are actually pretty neat, big fan. Not a fan of how much smaller and weaker they are compared to necron warriors however. This could be interesting.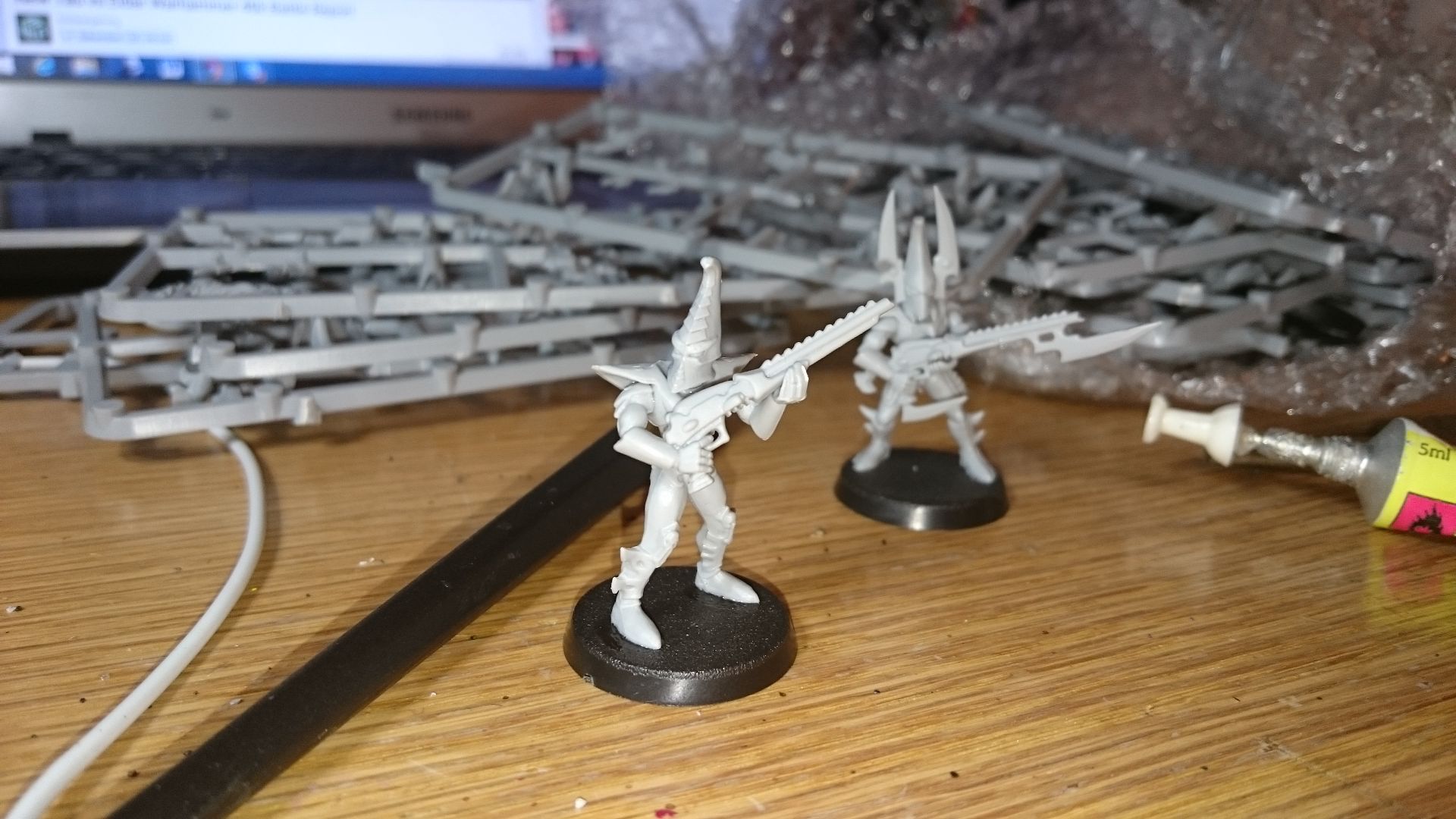 To summarise? What have I done, please send help.
-Harry